Ice Boat - 1870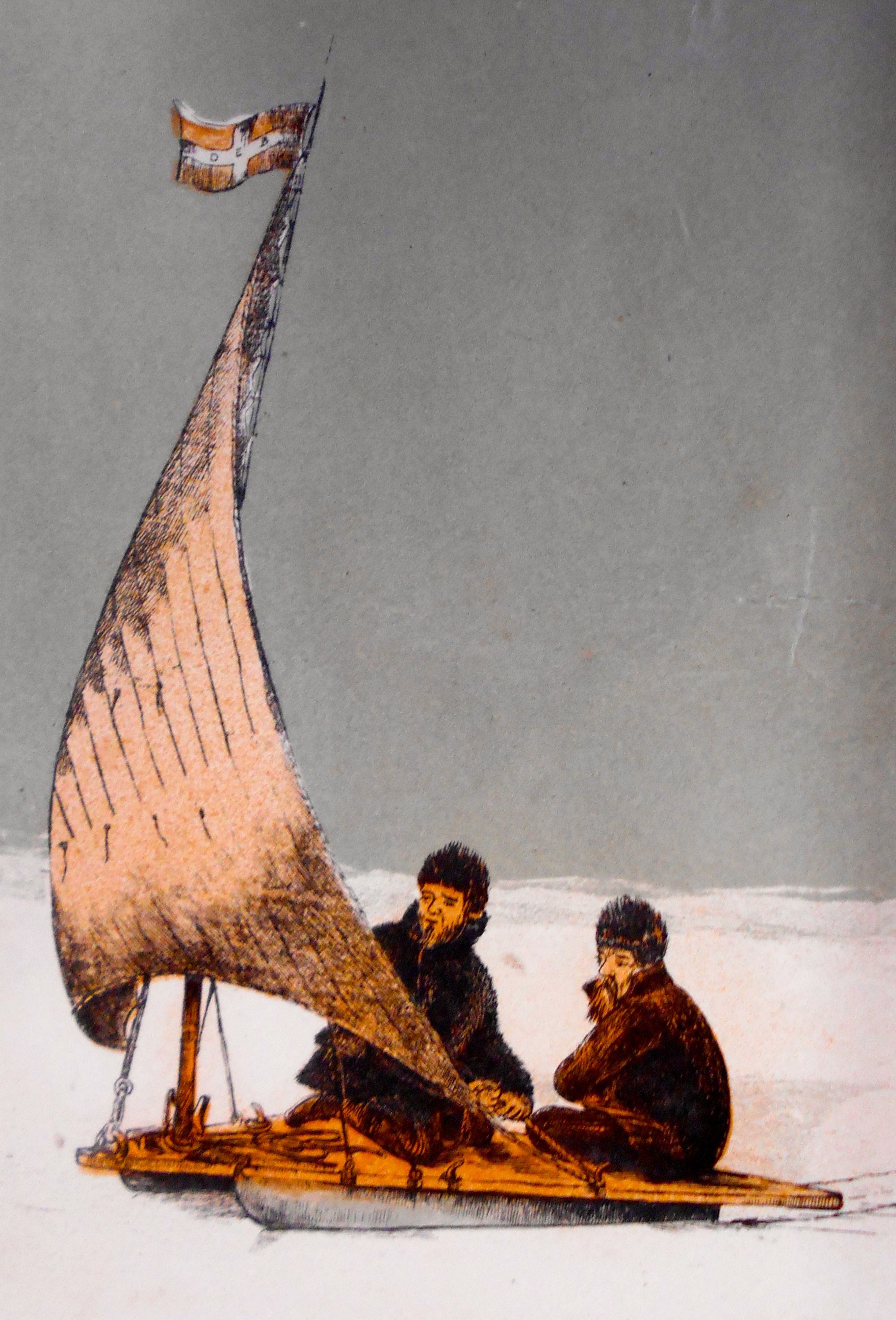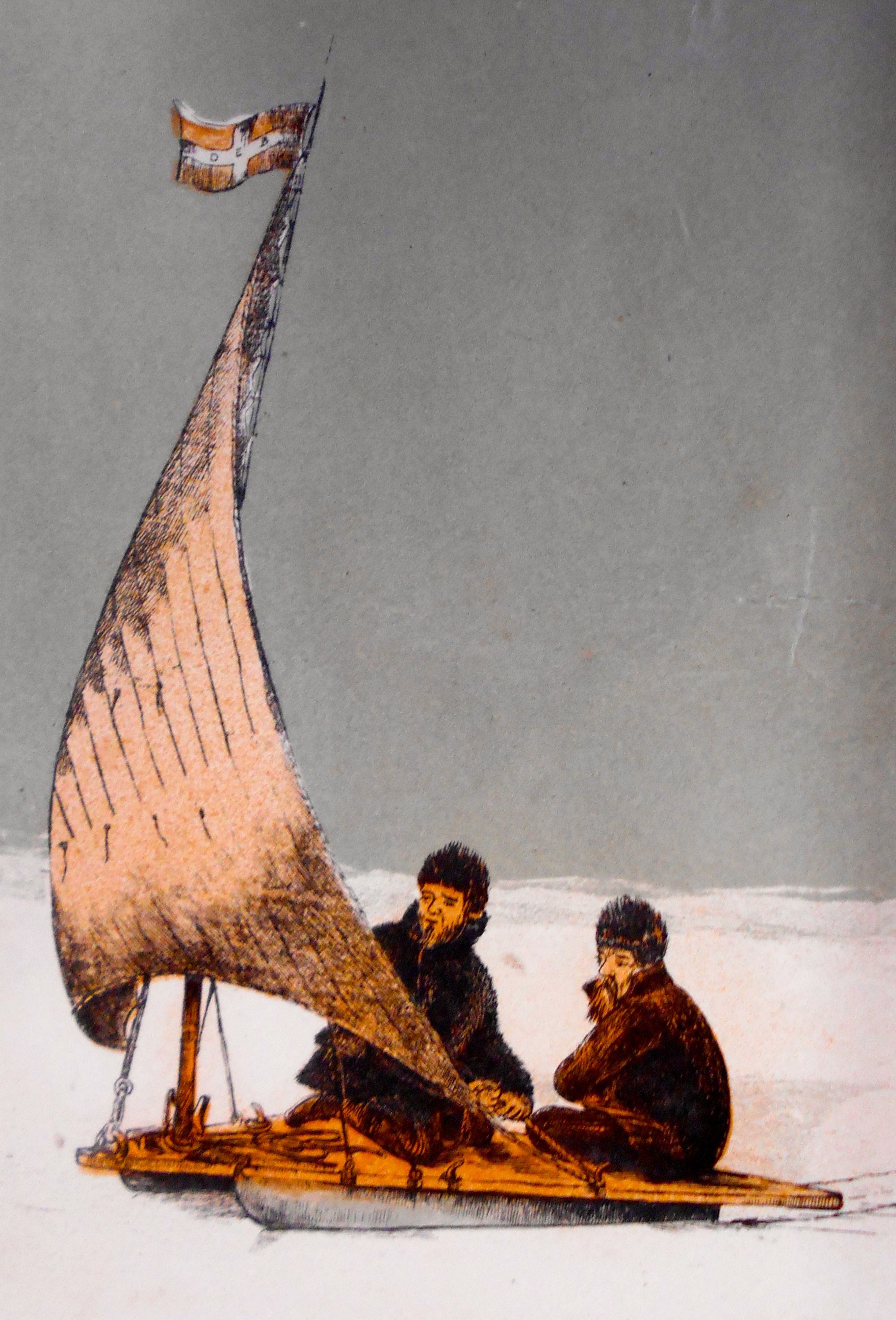 Ice Boat - 1870
Title: Sailing Ice Boat
Artist: Henry Buckton Laurence
Description: Description: Color lithograph on paper from the portfolio Sketches of Canadian Sports and Pastimes. Image measures 8 3/8 x 13". Paper cleaned and mounted on archival card. Shows signs of paper restoration.
Henry Buckton Laurence (1842-1886) was a British military officer who used his drawing skills to record his experience in North America, specifically Prince Edward Island, Nova Scotia and Quebec. Sketches of Canadian Sports and Pastimes was published in London in 1870 by Thomas McLean and contains 19 chromolithographs of winter landscapes depicting settlers enjoying various recreational activities, travel, or hunting scenes with Mi'kmaq guides. Lieutenant H.B. Laurence, seven officers, and 131 other ranks from the King's Own Royal Regiment, were detached from their Battalion on arrival in Halifax and sent to Charlottetown in April of 1866. Island authorities had requested soldiers to ease their concerns with the "Tenant League" disturbances. In the end, tenants protesting against a land-tenure system and absentee landlords did not warrant military action and the detachment was recalled to Halifax where they participated in Canada's inaugural Dominion Day celebrations in 1867. Laurence's publication is the only one of its kind by a garrison officer who served in Charlottetown.
Source: Kevin Rice, Director, Confederation Centre of the Arts