Samuel Holland (2015)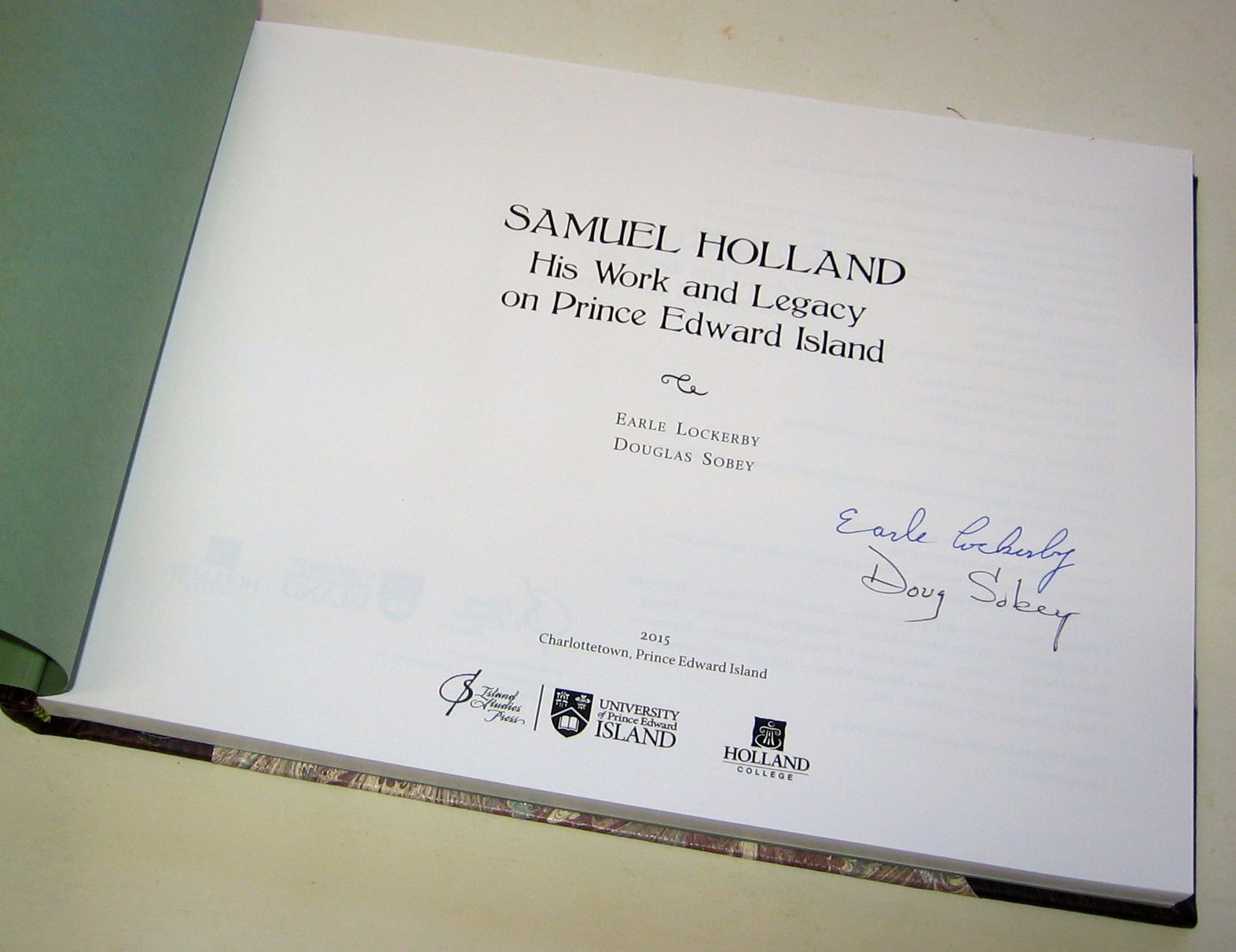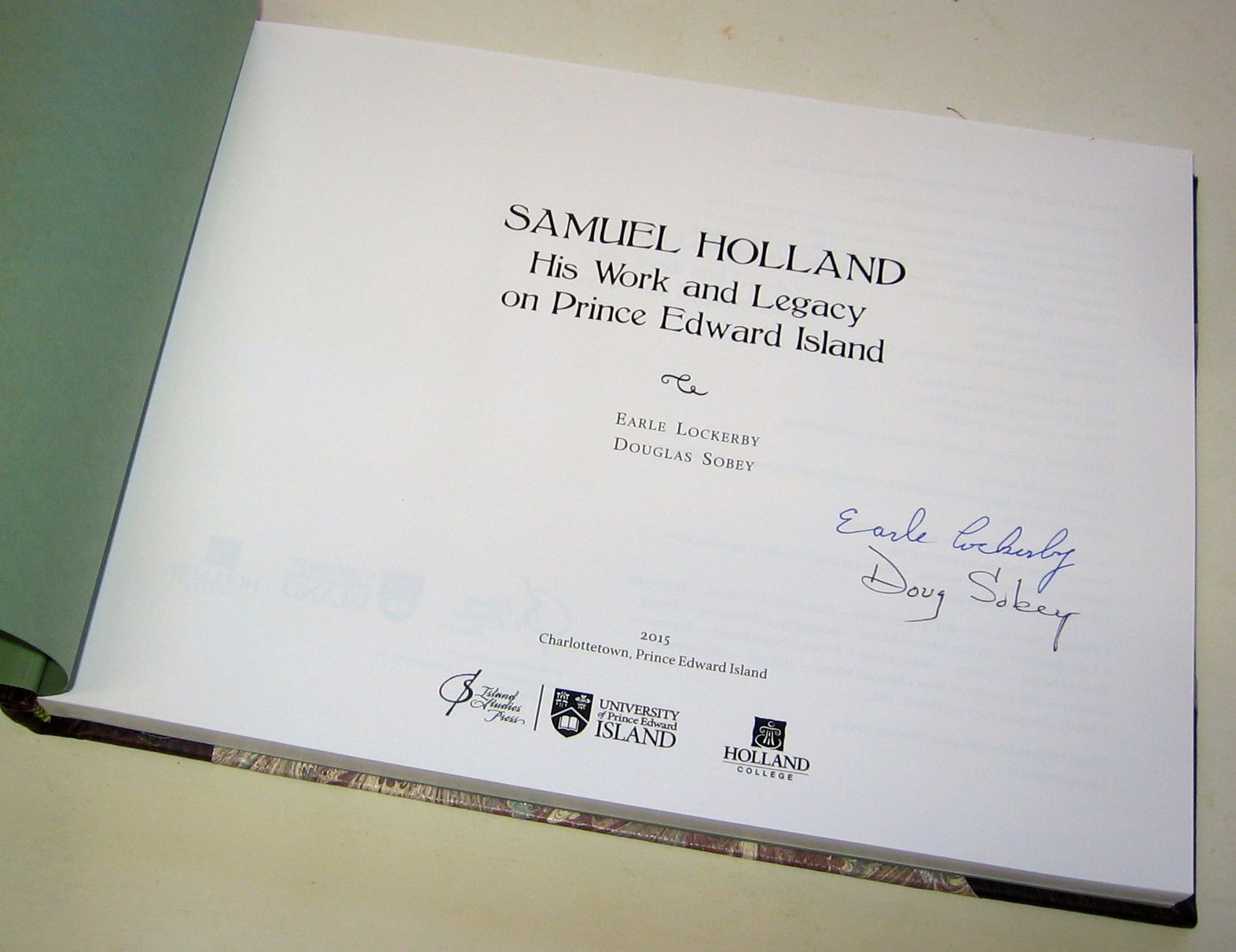 Samuel Holland (2015)
Title: Samuel Holland: His Work and Legacy on Prince Edward Island
Authors: Earle Lockerby & Doug Sobey
Publisher: Island Studies Press, Charlottetown, P.E.I.: 2015
Description: 273 pp. Oblong 4to. Illustrated. Specially bound, signed, limited edition of 10 copies for the trade, plus another 4 copies for private distribution by Gallery 18. Bound by Gallery 18 at Royal Bookbinding in Charlottetown, P.E.I. in 2016. Bound in imitation leather on the spine and tips with gilt titles on the spine. Marbled paper on the boards. Limitation bookplate on front end paper.

Samuel Johannes Holland (1728-1801) was born in the Dutch town of Nijmegen. After an early career in the Dutch artillery, Holland emigrated to England in search of greater professional opportunities. With a newly-minted lieutenants' commission in hand, Holland soon found his opportunity in the brewing conflict between the British and French in North America. Holland first travelled to the colonies as an officer in the Royal Americans Regiment. He was quickly immersed in the world of surveying, taking part in the mapping of the British province of New York. This would lead to Holland accompanying British forces in preparation for the final siege of Louisbourg in 1758. In the aftermath of this victory, he was ordered to prepare charts and surveys of the St. Lawrence River to aid in the ultimate assault against Quebec in 1759.
With the North American campaign at an end, Holland was quick to realize that good survey work was as important in peace time as it was in times of war. With his accumulated survey work in hand, Holland travelled to London in 1762 and proposed to the Board of Trade and Plantations that new maps were needed in order to facilitate future settlement. His proposal was eventually accepted, and in 1764 Holland returned to North America with a new title: Surveyor General of Quebec. Holland had been given the enormous task of surveying the British territory north of the Potomac River. As a warm up, he began by surveying tiny Prince Edward Island over the winter of 1764-1765. The Island would literally never be the same.

Source: http://www.islandimagined.ca/guides/discovery/samuel_holland